EXPERIENCED STUCCO CONTRACTORS IN EDMONTON
Our company specializes in new stucco systems, stucco repair, and parging for homes and commercial buildings. We're based in the Edmonton area and service all of Alberta.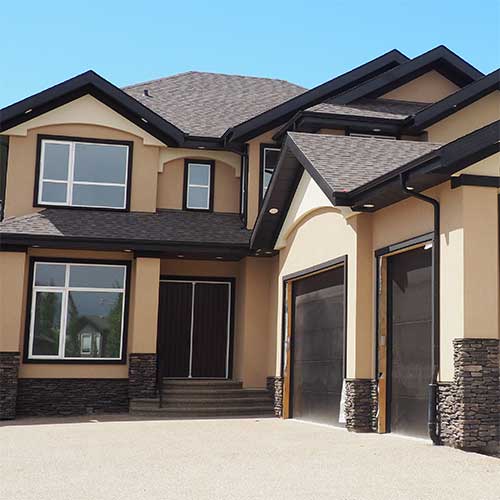 Stucco installation is an investment of a lifetime. Keep your home and business warmer during cold winters and give it an elegant look. Contact Us Now for more information. We excel in both
  Residential & Commercial projects.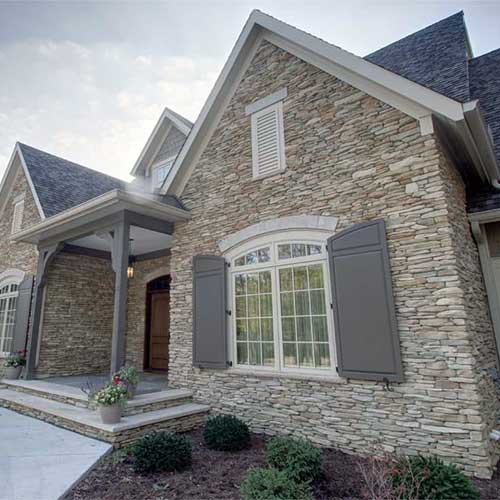 Depend Exteriors is a Masonry & Stone contractor in Edmonton, Alberta. Give your building a durable, strong and sustainable design that is everlasting. For new or repair work give our specialist a call now at (780)710-3972.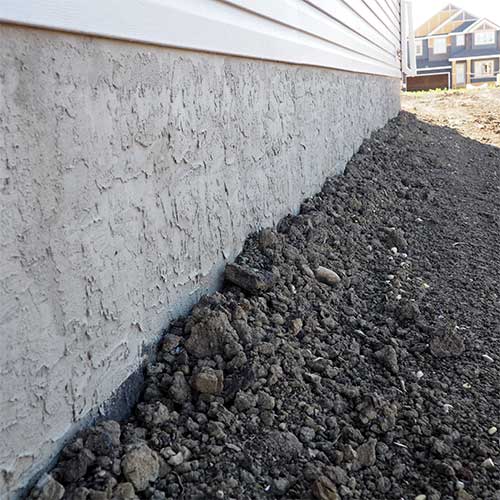 Parging over foundation protects your home from moisture. However, parging is mainly used for aesthetic reasons. We are specialized in all kinds of parging applications. For new constructions or Parging repair, you can count on us.
We're Industry-Leading Commercial and Residential Stucco Contractor in Edmonton, Alberta

TRUSTED FOR 15 YEARS
Known throughout Alberta as a reliable and reputable stucco contractors, our reputation is our very pride.

LICENSED & BONDED
Our excellent expertise, our valid warranties and liability insurance protects you and your investment.

100% SATISFACTION
Check our testimonials to see satisfied clients who have relied on us for their stucco, stone, and masonry.
WHO WE ARE
We at Depend Exteriors Ltd have been operating in Edmonton for over 13 years. We are a family-owned and operated business and we excel in both residential and commercial projects. Our highly dedicated workforce of stucco contractors takes great pride in our work. Our aim is quality over quantity with affordable prices and great customer service. We firmly believe that our client's satisfaction is essential to our success as a parging and stucco company. Our stucco contractors provide services in stucco, stone, acrylic, brick, exterior demolition, parging, repair, caulking, and retrofitting. First impressions are very important and the exterior of your home or business is what will be people's first impressions of you. At Depend Exteriors, we provide our clients with eye-catching and professional-looking exteriors that people will notice. Whether you are renovating your current home or business or you are building new from the ground up, our knowledgeable team will use their expertise to provide you with a great looking exterior.
WHY STUCCO
Stucco is an investment of a lifetime with a lot of benefits, such as: energy-efficiency, resource-efficiency, design flexibility, moisture management, and resell value of your property.
Suitability – EIFS is perfect for Alberta's harsh climate. It will keep your house warm in winter and cool in the summertime.
Durability – Stucco is extremely durable. It is fire-resistant and can expand and contract with seasonal shifts. It can last more than 20 years.
Maintenancey – With stucco, maintenance is minimal. Any dust or dirt can be washed up with a power wash. Over time the Acrylic finish will fade due to sunlight (UV). Simple exterior painting will make your building look brand new again.
Versatility – It can be applied to both concrete walls and wood frame buildings. The adhesive system is best for this kind of application.
MASONRY & STONE
Depend Exteriors offers various stone and brick applications. We offer everything from cultured stone to natural stone, from regular brick to thin brick. Thin brick is a real brick that is thinly cut. It's really hard to tell the difference between regular brick and thin brick. Stone and brick are fireproof and easy to maintain. Our customers use a pressure washer to clean the stone or brick exterior, it is very durable and long-lasting.
REDESIGN YOUR EXTERIOR
Retrofitting is a cheaper way to make your house look brand new again! We could redesign the exterior of your house with different styles of trim and finish texture. There are several ways to redesign/retrofit your home without the need for exterior demolition. We couth either scratch coat over your existing wall and finish coat it with the Acrylic finish or repair the damaged areas and repaint over the existing exterior wall. However, sometimes we are limited with what we could do depending on the existing wall condition. We could potentially have to remove the existing cladding/exterior demolition such as stucco and siding removal becomes a must when it comes to redesigning your house. We provide all the necessary equipment to accomplish the work.
STUCCO REPAIR
There are different ways to repair stucco depending on the stucco applications. Stucco repairs are not an easy job to do and take time, experience, and knowledge to complete. Our team will provide you with the best options available for EIFs stucco systems in Edmonton and parging repair and will do the job right. Stucco has changed and been re-engineered over time and there is no better time to change the look of your residential or commercial property. Being a reputed Stucco company in Edmonton, we remove the defective area and reinstall the stucco according to the existing application.
CAULKING
Caulking is a must when it comes to protecting your building from water and air. We highly recommend considering doing caulking around the doors, windows, plugs and heat vents. It is the best solution to seal gaps existing between two or more surfaces. Caulking will also help in preventing insects from entering your property and will also help in savings on your energy bill.
PARGING
There are 3 different ways to parge your house. Regular texture over foundation, base coat and finish coat over ICF (Insulated Concrete Foundation), or pressure-treated foundation. To give your house a finished look and protect it from moisture, parging is a must for each building. There are many different colors to choose from with our balcony coating service. It is really durable, weather-resistant and could last up to 15 years.
Schedule Consultation With Edmonton Based Stucco Contractors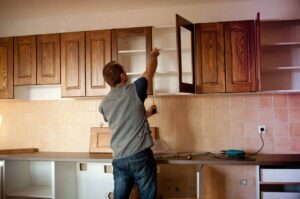 You've been considering renovation for some time now, and everybody...
Read More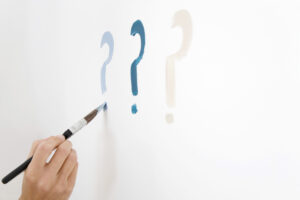 Whether you want to hide surface imperfections on your walls...
Read More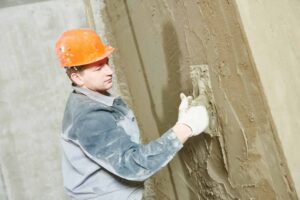 Stucco contractors are some of the most difficult to hire...
Read More
Follow Us on Social Media!
Professional Parging and Stucco Repair Contractor in Edmonton, Alberta
Depend Exteriors is located on 8615 176 street NW, Edmonton. From Edmonton International Airport (YEG) head northwest on Airport Rd toward 34 St E and turn right onto 34 St E. Then turn right onto 45 Ave E and turn right onto Airport Perimeter Rd. Next, turn left onto Airport Rd and use the right lane to merge onto AB-2 N via the ramp to Edmonton. After that, keep left at the fork, follow signs for AB-216/Anthony Henday Drive to merge onto AB-216 W and take exit 19 for 87 Avenue to merge onto 87 Ave NW. At this point, turn right onto 175 St NW and turn right onto 86 Ave NW. Finally, turn right onto 176 St NW and Depend Exteriors will be on your right.
We're open mon – fri: 8am – 7pm, sun-sat: 8am – 3 pm..
For additional questions you can call us at 7807103972 or you can find us on Yelp.