Damaged walls? Cracks undermining the beauty of your home or office? The first thing you'll likely need is quality stucco patching.
Over time, even the finest stucco can begin to show wear, leading to unsightly damages or potential structural issues. The right stucco patching restores the aesthetic appeal of your property and ensures its longevity.
Imagine your walls, once chipped and worn, now smooth and impeccable. By investing in professional stucco patching services, you can bring back the pristine look of your exteriors, enhancing property value and curb appeal.
Don't let minor damages turn into major headaches. Restore the charm and integrity of your building with our expert stucco patching services.
Ready to transform your space? Contact us today for a free stucco patching estimate!
Comprehensive Stucco Services 
When it comes to stucco repairs and applications, you need a service that covers all bases. From exterior stucco patching to interior finishing, our comprehensive services are tailored to meet the unique needs of every construction or renovation project.
Exterior Stucco Patching 
Exposure to the elements can wear down even the most resilient materials. Our exterior stucco patching service is designed to repair damage, ensuring your house siding remains functional and aesthetically appealing. Whether a small patch or a full exterior overhaul, our team is equipped to restore and rejuvenate your property's exterior.
Elastomeric Stucco Crack Repair 
Cracks can compromise the integrity of your stucco finish. Enter elastomeric stucco crack repair – a flexible coat designed to seal and repair cracks, providing a smooth concrete finish while preventing further damage. This coat stretches with the material, ensuring long-lasting protection against future cracks.
Stucco Repairs 
From minor concrete fixes to major overhauls, we specialize in stucco repairs. Whether it's damage from weathering, age, or accidents, our experts use top-quality materials and advanced techniques to restore your stucco to its former glory. Our repairs often involve integrating concrete solutions, ensuring the durability and longevity of the repair. To protect and enhance the repaired area, we apply a specialized coat that preserves the finish and ensures it's resistant to future damage. With a keen eye for detail and a commitment to excellence, we rejuvenate your surfaces, making them look as good as new.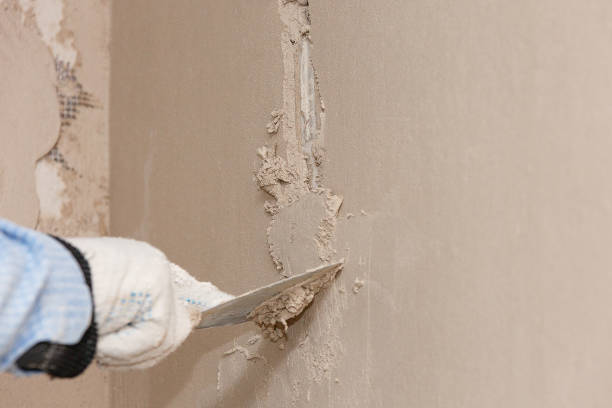 Why Choose Depend Exteriors for Your Stucco and Masonry Needs? 
In the diverse realm of stucco and masonry, Depend Exteriors emerges as a leader. Our profound expertise covers the nuances of stucco patching and delves deep into intricate brickwork, concrete restorations, and advanced cladding repairs. Every project we undertake is treated with a specialized approach, ensuring customized solutions for every unique need. 
Our professionals are trained to apply the right coat type to maximize protection and enhance visual appeal, ensuring longevity and resilience against external factors. Furthermore, our commitment to quality doesn't stop at our services; it's mirrored in our unwavering dedication to customer satisfaction. 
When you choose Depend Exteriors, you're not just opting for a service; you're investing in a promise – a promise of a finish that's both durably built and aesthetically unparalleled.
Interior Stucco Patching Near You
Looking for stucco patching near you? Your search ends here. We're not just experts in exterior applications; our interior stucco patching services ensure your indoor spaces are just as impeccable. From repairing damage to providing a fresh coat, we'll transform your interiors.
Renovations: Exterior Stucco Paint 
Revitalize the look of your home or business with our exterior stucco paint services. Renovations are made easy with our wide range of stucco painting options, offering a fresh coat that protects and beautifies. Whether it's a subtle shade or a bold hue, our stucco paint will give your building the facelift it deserves, leaving a beautiful coating.
Stucco Contractor for Stucco Patching & Masonry in Alberta 
Seeking a reliable stucco contractor in Alberta? Depend Exteriors is synonymous with quality. Specializing in stucco patching and masonry, our team ensures every project, whether brick siding or a stucco repair, reflects our dedication to excellence.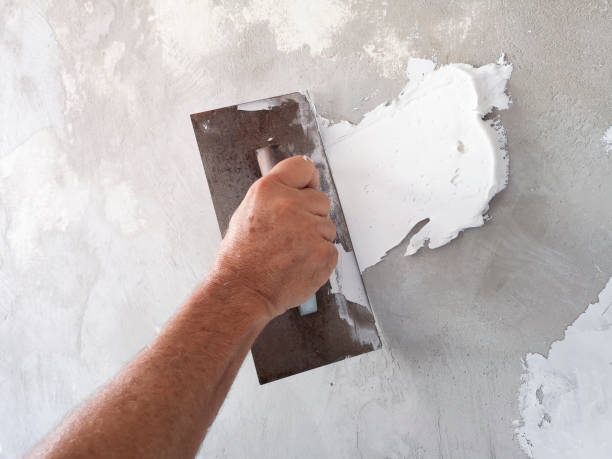 Contact Your Local Stucco Contractor in Edmonton 
In Edmonton and the surrounding areas, Depend Exteriors is your go-to for stucco and masonry. As a trusted local stucco contractor, we understand the unique challenges of the region and tailor our services accordingly. Whether it's a new construction or a renovation, reach out today for expert solutions tailored to your needs.
One of the best fireproof exterior and interior systems out there.
Wipe, pressure wash or paint it. Thin brick is easy to take care of.
It's real brick. Just cut and made thinner. Even masonry repair experts would have a hard time distinguishing it from a full brick.
Thin brick provides stronger walls than many of exterior wall systems.